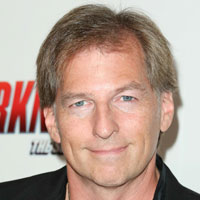 "…if it weren't for Danny Deraney's efforts, all I'd be is anonymous."
Thunder Levin, Screenwriter, Director
"Danny saw my plea on Twitter when I couldn't afford a publicist and rode to my rescue when the Sharknado seemed like it might be blowing through town without me. He booked me on Good Morning America, CNN, and countless other press opportunities that I never would have landed without him. He was even the one who referred me to my new agent! I'm not sure if writing Sharknado makes me famous or infamous, or just very lucky, but if it weren't for Danny Deraney's efforts, all I'd be is anonymous."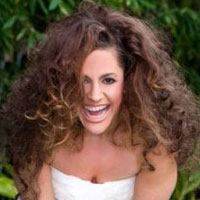 "…I loved working with him!"
Marissa Jaret-Winokur, Tony Winner, "Hairspray" and star of "Muffin Top: A Love Story"
"Danny did pre-release publicity for a film I'm starring in, "Muffin Top: A Love Story" and he was fantastic, fun to work with and super great about working around my busy schedule. I loved working with him!"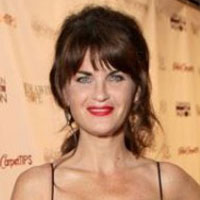 "…He actually seems to WANT TO WORK for his clients."
Mary Birdsong, Actress
"Danny Deraney is a rare breed. He actually seems to WANT TO WORK for his clients. Danny self-motivates by incorporating creative thinking, energized strategies and laser-like focus along WITH his client to get them the specific kind of exposure they need.
Not only that… he's a helluva nice guy."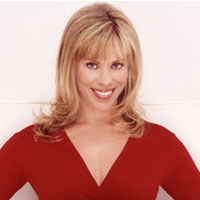 "Danny Deraney is an innovative, tireless, creative publicist…"
Cathryn Michon, Writer/Director "Muffin Top: A Love Story."
"Danny Deraney is an innovative, tireless, creative publicist who fully grasps the importance of integrating new and old media strategies for maximum impact. He's fearless and can shift strategies when needed. Most importantly, people like working with him, which means more publicity for your project."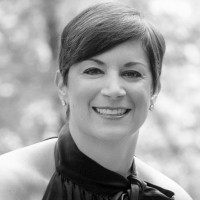 "His personality and kind heart shine through…"
Lisa Bonchek Adams
"I am so grateful for the support that Danny has shown for my public writings about being a wife and mother living with metastatic breast cancer since 2012. Danny and I were first introduced by a mutual friend. Since that time, he has booked numerous speaking opportunities for me and is always looking for ways to help me share my writing and my voice with a larger audience. His personality and kind heart shine through in the work that he does and I am grateful for the help he has shown me in his pro bono work."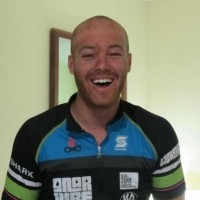 "I love the professionalism as well as the honest, personal relationship…"
Mike Cohen
"I've worked with Danny for the past five years. I love the professionalism as well as the honest, personal relationship that has developed with our work together. Danny is one of the few people in my life that I use as a figure of motivation and inspiration. I look forward to the future and continued success with him."
Stephanie Mansour
CEO of Step it Up with Steph
"Danny is an amazing publicist! He was able to place me in multiple markets in a short period of time. He has connections to media outlets everywhere. From Boston to LA to Seattle to Tampa, he represented me as a true professional and got me the exposure that I needed. I can't say enough good things about him!"
David Brodie
Senior Account Director at Optimum PR and Owner of Travel in 10 – 10 Minute Podcast
"Danny has been a trusted partner for us on several PR campaigns in the US. He does excellent work, is personable and always exceeds the results we are looking for on time and on budget. I look forward to an opportunity to work with him again soon and would not hesitate to recommend his services to anyone."
Jocelyn Johnson
CEO, Gravitas Communications
"I have had the pleasure of working with Danny for more than 8 years. He is high energy, understands the media and get results. His talent is a great addition to any team."
Amanda Foley
Founder, Duo Public Relations
"After an extensive search, we selected Danny and his team to produce several high profile travel broadcast tours. They instantly took our campaign to the next level and we were continuously impressed by their caliber of TV bookings. Their team helped make our campaign a huge success, and we always felt we were in very good hands with Danny leading the charge."
Laurie Storey-Manseau
Owner, StoreyManseau, LLC
"My experience in working with DPR was excellent. He produced results and in an amazingly quick manner. His contacts in the industry and his persuasive nature resulted in amazing success for our client. He continuously followed up with us on the progress he was making, and promptly responded to any questions we had. Simply put, Danny's work is outstanding."
Sally Jewett
President/Co-Founder of On The Scene Productions
"Danny is a superb broadcast and public relations specialist. He has the experience, persistence and long-term newsroom relationships required to deliver top-quality results quickly and efficiently.
Danny brings to the work a deep understanding of the needs of broadcasters as well as the goals of his clients. This expertise allows him walk that line in a highly effective manner, delivering a win for his clients time after time."
Scott A. Sklarin
President & Executive Producer of Sklarin Communications
"I've known Danny for 10 years now and there has never been a time when I wasn't impressed with the job that Danny has done. He never gives up and will always go that extra mile. His persistence is what has helped make him one of the top Media Relations professionals in the industry. By the way, he has an excellent sense of humor, but not as good as mine."
Joe Siyam
Segment Producer, Entertainment Tonight
"You know what to expect from Danny Deraney, only greatness. It is always a pleasure to work with Danny and I always look forward to seeing what he is working on for our show to possibly feature."
Manny Ramos
Principal, Manny Ramos Communications and FMR Reporter/Anchor CBS 5 San Francisco
"Hire Danny Deraney. He knows the broadcast business and people in the industry know, respect and like him. I worked with Danny at a major market television station and saw his ability to deal quickly and effectively under deadline pressure. It is no surprise that he has gone on to a successful career in public relations. Danny is smart, hardworking and capable of anything."
Su Ring
Executive Producer, KING-NBC-TV Seattle
"I've worked with Danny for over 8 years. He has consistently pitched interview subjects and guests who were relevant to our viewing audience, as well as unique, interesting and well spoken.
Danny takes the time to learn about a market's viewing habits and pitches interviews that are visual as well as highly promotable. I have enjoyed working with him and look forward to working together on future stories and interviews."
Cynthia Frawley
Premiere Radio Network
"The thing about Danny is that he knows how to think outside the box, but without wasting away into fantasy. He always hooked us up with great guests and was really flexible, too. On top that, he was one of the few publicists that I didn't roll my eyes at when listening to their voicemails. Once he knows what you want, he gets it for you – it's as simple as that.
A great guy, a fun guy and someone who knows how to advocate for a client without being obnoxious – that's a trifecta if I've ever seen one!"